Mexico is a land of beauty, culture and magic.
Mexico has 111 Pueblo Magicos (Magic Pueblos) and Mexico City has designated 27 neighborhoods as Barrio Magicos (magic neighborhoods), yet this is just a small sampling of the magic this country holds. From ancient pyramids and dwellings to colonial towns, this site will take you beyond the tourist traps to the True Mexico.
Looking for something more to read? Our recommended reading list will inspire you to get out and travel more.
Grutas de Tolantongo: Hot Springs Resort A Desert ParadiseImagine yourself soaking in pools of naturally-heated water, cascading down the steep mountainside, the water flowing from one pool to another, with breathtaking views of the canyon below. When you've had...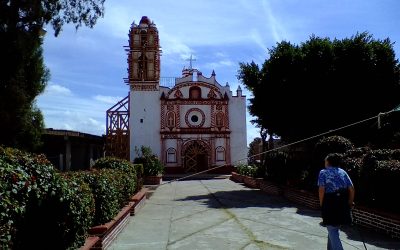 San Jose is a small, mountain town keeping to its original ways. This Shangri La of Morelos is easily accessible to tourists with some nice overnight accommodations (no restaurants, ATM's or banks in town).
Tlatoani: A Hidden Pyramid It took an Earthquake to open this Hidden Pyramid.The mountains and hillsides of Mexico are covered with pyramids and ruins of its earlier settlers. Only a fraction of them have been excavated, restored and opened to the public. Yet there...